蛍の光

From the Christmas EP The Closing of the Year

Released

26-11-2013 (original release)
8-12-2014 (re-release)

Format

Digital download

Genre

Pop

Track number

#6

Length

3:43

Label
"蛍の光" ("Hotaru no hikari", "Glow of a firefly") is a Japanese cover of the Scots poem - "Auld Lang Syne".
In Japan, the Japanese students' song - "Hotaru no hikari" - uses the "Auld Lang Syne" tune, but completely different words, an example of contrafactum. The words describe a series of images of hardships that the industrious student endures in his relentless quest for knowledge, starting with the firefly's light, which the student uses to keep studying when he has no other light sources.
The song was covered by Bentley Jones and appears on the 2013 Christmas EP - The Closing of the Year. [1]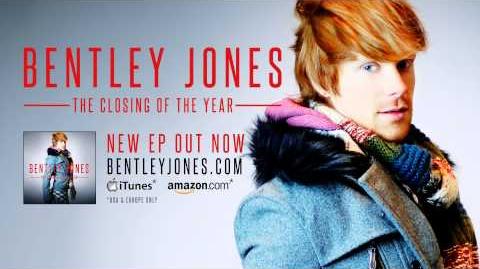 Romagi:
Hotaru no hikari, mado no yuki
Fumi yomu tsukihi, kasane tsutsu
Itsushika toshi mo, sugi no towo
Aketezo kesa ha, wakare yuku

Tomaru mo yuku mo, kagiri tote
Katami ni omofu, chiyorozu no
Kokoro no hashi wo, hitokoto ni
Sakiku to bakari, utafu nari

Tsukushi no kiwami, michi no oku
Umi yama tohoku, hedatsu tomo
Sono magogoro ha, hedate naku
Hitotsu ni tsukuse, kuni no tame

Chishima no oku mo, okinawa mo
Yashima no uchi no, mamori nari
Itaran kuni ni, isaoshiku
Tsutomeyo wagase, tsutsuganaku

Hotaru no hikari, mado no yuki
Fumi yomu tsukihi, kasane tsutsu

Katakana:
蛍の光、窓の雪、
書読む月日、重ねつゝ、
何時しか年も、すぎの戸を、
開けてぞ今朝は、別れ行く

止まるも行くも、限りとて、
互に思ふ、千萬の、
心の端を、一言に、
幸くと許り、歌うなり。

筑紫の極み、陸の奥、
海山遠く、隔つとも、
その眞心は、隔て無く、
一つに尽くせ、國の為。

千島の奥も、沖繩も、
八洲の内の、護りなり、
至らん國に、勲しく、
努めよ我が背、恙無く。
External Links
Edit
References
Edit
Ad blocker interference detected!
Wikia is a free-to-use site that makes money from advertising. We have a modified experience for viewers using ad blockers

Wikia is not accessible if you've made further modifications. Remove the custom ad blocker rule(s) and the page will load as expected.