Avex Group Holdings Inc. (エイベックス・グループ・ホールディングス株式会社 Eibekkusu Gurūpu Hōrudingusu Kabushiki-gaisha), listed in the Tokyo Stock Exchange as 7860 and abbreviated as AGHD, is the holding company for a group of entertainment-related subsidiaries based in Japan. The word Avex is actually an acronym of the English words Audio Visual Expert.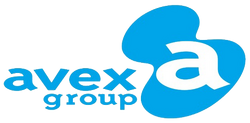 With leading producer's Tetsuya Komuro's assistance, Avex became Japan's leading dance record company during the 1990s, and continues producing and recording some of Japan's most famous pop singers such as Japan's highest selling solo musician, Ayumi Hamasaki. The company also provides theme music soundtracks to many anime and a few video games through its subsidiary Avex Mode.
In 2013, Avex became Bentley's new record label in Japan, replacing Sound Future.
Press Shots
Edit
External Links
Edit