With truth, there is trust. With trust, there is love. With love, there is peace. With peace, there is life. Without life, there is death. Without peace, there is war. Without love, there is hate. Without trust, there is doubt. And without truth... we have nothing.

— Narrated during the intro of the "ICUCM" music video. [1]
ICUCM

From the single/EP ICUCM / Ain't Nobody

Released

24-05-2013

Format

Digital download

Genre

Pop

Track number

#1
#3 (Orchestral Version)

Length

3:32
3:51 (Orchestral Version)

Label
"ICUCM" (pronounced "I See You See Me") is a song featuring Mark McLaughlin from the single/EP ICUCM / Ain't Nobody and is potentially the lead single from Bentley's next possible album project - TRUTH.[2][3] An instrumental and orchestral version of the song were also released on the EP.[4][5] Official music videos of both versions of "ICUCM" have been released.[6][7] The cast of the "ICUCM" music video were revealed by Bentley and posted on his site as exclusive content for TRUTHSt4lk3rz to view. [8] A vocal stem of "ICUCM" was released as a TS exclusive bonus track of the EP when the music video garnered 3,000 views.[9][10][11]
Official Music Videos
Edit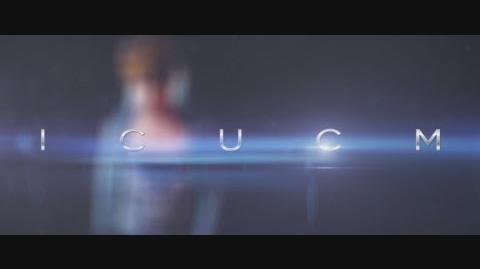 Hush baby, close your eyes
There ain't nothing to scare us
We have both cried and shed our tears
With our truth there is trust

I know that you have been waiting for all of your life
Right now this loving before it just feels right
So right…

Because I see you see me
And nothing about us changes
Coz you see me seeing you
Loving for what we are

Because I see you see me
And nothing about us changes
Coz you see me seeing you
Loving for what we are

Now my baby it's time to go
We don't need to look back
Just come into my arms and I'll show you
How beautiful you already are

We are safe in embrace we have built together
Shining down onto your face we move into the light
The bright bright light…

Because I see you see me
And nothing about us changes
Coz you see me seeing you
Loving for what we are

Because I see you see me
And nothing about us changes
Coz you see me seeing you
Loving for what we are

There is nothing that I can compare with
In a world we are barely contained in
With this strength in my heart
Your loving, it sets me free

I see you and you see me

Because I see you see me
And nothing about us changes
Coz you see me seeing you
Loving for what we are

Because I see you see me
And nothing about us changes
Coz you see me seeing you
Loving for what we are
External Links
Edit
References
Edit