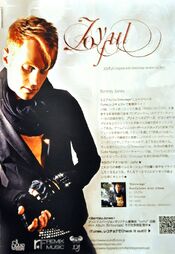 "Joyful" is a song that debuted on the Entourage EP which features Nick Jennison's guitar solos and on backup vocals. This song is a reworking of the poem "Joyful, Joyful We Adore Thee" written by Henry van Dyke in 1907 with the intention of musically setting it to the famous "Ode to Joy" melody of the final movement of Ludwig van Beethoven's final symphony, Symphony No. 9.
The version featured on Entourage is dubbed the "original edit Christmas version by Ben" featuring brand new arrangements in both lyrics and composition, making it a Bentley original. A promotion magazine from Japan featured a full page spread of Bentley and "Joyful". Signed copies of this magazine can be purchased from Bentley Jones Official Shop while stocks are still available.
A new version of "Joyful" was recorded for Bentley's full-length English album, UPGRADE 1.0, and also appears on UPGRADE 0.1 〜Non-stop Megamix〜, a bonus CD-R of the album. A music video for the UPGRADE Wynter version of "Joyful" was produced in Niigata, Japan and released on UPGRADE 0.2 〜Videos〜, a bonus HD MP4 digital release of UPGRADE 1.0.
A remastered variant of the UPGRADE Wynter version of "Joyful" is featured on the 2013 Christmas EP The Closing of the Year.
Joyful

From the Entourage EP.

Released

09-11-2011

Format

Digital download

Genre

Dance

Track number

#3

Length

4:28

Label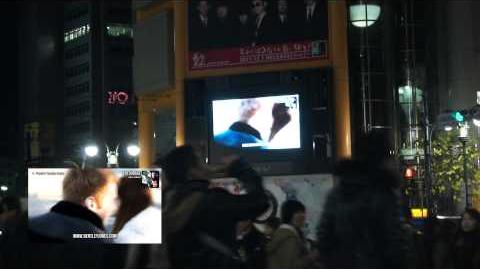 Joyful joyful we adore thee
Fill my faithless heart with love
Hearts unfold like flowers before me
Opening to the sun above

Joyful joyful we adore thee
Fill my faithless heart with love
Hearts unfold like flowers before me
Opening to the sun above

All your anger, tears and sadness
To the sky they will all fly away
Joyful joyful be there for me
Coz I wake to find a new day has begun

All the works of joy surround me
Even through my troubled days
Stars and angels sing around me
Centre of unbroken praise

Field and forest, vale and mountain,
Flowery meadow, flashing of the sea
Singing bird and flowing fountain
Come and fill my heart for this new day isn't done

In my darkest hours of passage
You have rubbed my weary tired soul
Joyful found in one and in us all

All your anger, tears and sadness
To the sky they will all fly away

Joyful joyful we adore thee
Fill my faithless heart with love
Hearts unfold like flowers before me
Opening to the sun above
Joyful (UPGRADE Wynter Ver.)

From the full-length English album UPGRADE 1.0

Released

24-10-2012

Format

Digital download, CD studio album

Genre

Dance

Track number

#14

Length

4:42

Label

Sound Future
Daiki
Joyful joyful we adore thee
Fill my faithless heart with love
Hearts unfold like flowers before me
Opening to the sun above

Joyful joyful we adore thee
Fill my faithless heart with love
Hearts unfold like flowers before me
Opening to the sun above

All your anger, tears and sadness
To the sky they will all fly away
Joyful joyful be there for me
Coz I wake to find a new day has begun

All the works of joy surround me
Even through my troubled days
Stars and angels sing around me
Centre of unbroken praise

Field and forest, vale and mountain,
Flowery meadow, flashing of the sea
Singing bird and flowing fountain
Come and fill my heart for this new day isn't done

In my darkest hours of passage
You have rubbed my weary tired soul
Joyful found in one and in us all

All your anger, tears and sadness
To the sky they will all fly away

Joyful joyful we adore thee
Fill my faithless heart with love
Hearts unfold like flowers before me
Opening to the sun above
Joyful (UPGRADE Wynter Remaster)

From the Christmas EP The Closing of the Year

Released

26-11-2013 (original release)
8-12-2014 (re-release)

Format

Digital download

Genre

Pop

Track number

#5

Length

4:43

Label
Joyful joyful we adore thee
Fill my faithless heart with love
Hearts unfold like flowers before me
Opening to the sun above

Joyful joyful we adore thee
Fill my faithless heart with love
Hearts unfold like flowers before me
Opening to the sun above

All your anger, tears and sadness
To the sky they will all fly away
Joyful joyful be there for me
Coz I wake to find a new day has begun

All the works of joy surround me
Even through my troubled days
Stars and angels sing around me
Centre of unbroken praise

Field and forest, vale and mountain,
Flowery meadow, flashing of the sea
Singing bird and flowing fountain
Come and fill my heart for this new day isn't done

In my darkest hours of passage
You have rubbed my weary tired soul
Joyful found in one and in us all

All your anger, tears and sadness
To the sky they will all fly away

Joyful joyful we adore thee
Fill my faithless heart with love
Hearts unfold like flowers before me
Opening to the sun above
External Links
Edit