K-Klub is a remixing group that is an affiliate of the Remix Factory along with PHUNKST★R and Fantazia Projekt that Lee Brotherton - and later on as Bentley Jones - worked with to compose remixes. As of late, Bentley Jones appears to no longer use K-Klub to compose remixes. Instead, all of his remixes are composed by PHUNKST★R and Fantazia Projekt. K-Klub's final release was the K-Klub remix of "Open Your Heart", which was released on the 2009 album - True Colors, without the notification or approval of Bentley Jones. [1]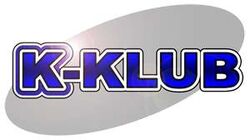 Biography
Edit
Hailing from the notorious Remix Factory production house, K-Klub have had a string of successful club hits including a UK number 1 and several top 10s around the globe.
For more remixes by K-Klub, see K-Klub's Official Myspace page.
External Links
Edit
References
Edit
Ad blocker interference detected!
Wikia is a free-to-use site that makes money from advertising. We have a modified experience for viewers using ad blockers

Wikia is not accessible if you've made further modifications. Remove the custom ad blocker rule(s) and the page will load as expected.