Nibbles was the house pet of Mama Jones and has been featured in the official music videos of "素直になれたら ~FINAL NIGHT~", "So Much More... ~Ballad Version~", the WE Я ANIMADE MCM Expo Trailer as well as in the EMI Album Deal Announcement video.

On October 27, 2010, Bentley Jones uploaded a short VLOG passing on the news of Nibbles. Nibbles apparently was very ill and had to be put to sleep. As a tribute for Nibbles, Jones tells his viewers that he will be making a photo album on Facebook consisting of photos and artwork from fans dedicated to Nibbles.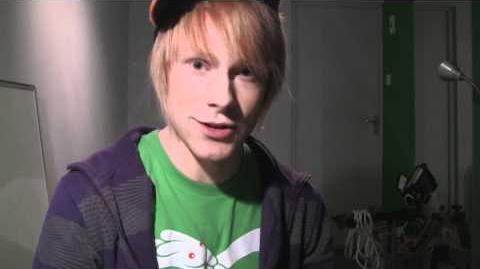 Videos Featuring Nibbles
Edit
Ad blocker interference detected!
Wikia is a free-to-use site that makes money from advertising. We have a modified experience for viewers using ad blockers

Wikia is not accessible if you've made further modifications. Remove the custom ad blocker rule(s) and the page will load as expected.