TRANS//LATION 2

TRANS//LATION 2 is Bentley's sophomore Japanese album.

Released

01-06-2011

Format

Digital download, CD studio album

Genre

Pop Rock

Track Number

14

Album Length

57:30

Label

Chronology

Prequel: TRANS//LATION (2009)
Sequel: UPGRADE 1.0 (2012)

Singles

1. "素直になれたら~FINAL NIGHT~" (2011 English Version)
TRANS//LATION 2 is Bentley Jones' sophomore Japanese album, proceeding TRANS//LATION. The album was originally titled TRANS//LATION 2: WE Я ANIMADE, but once the track listing had completely changed, the title was altered to TRANS//LATION 2.[1]
Album Information
Edit
British singer-songwriter, producer, composer, remixer and international artist Bentley Jones is back with TRANS//LATION 2 - the bi-lingual sequel to his debut Japanese album. This time he's assaulting on all fronts with a personal selection of Western English standards, a handful of Japanese classics as well as brand new versions of his hit single "素直になれたら ~FINAL NIGHT~" and his artist debut "Dreams of an Absolution".
Marking his last independent release before his original debut in Asia, TRANS//LATION 2 is a send-off toasting all areas of Bentley's 8-year career in music including a duet with school friend Liz Saunders, cover tracks from his first ever UK shows and brand new re-arrangements of his biggest hits -- all produced and arranged by the man himself.
Art Competition
Edit

The art competition for TRANS//LATION 2 gave participants the chance to design an alternate cover for the album. [2][3] Artwork of the winning entries were tagged with the TRANS//LATION 2 logo and properly credited on the official site. [4]
Winning Entries
Edit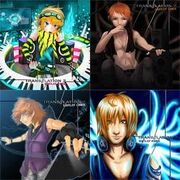 The artwork of the winner entries as grouped to the right:
For other entries, see TRANS//LATION 2 Contest Entries on deviantART.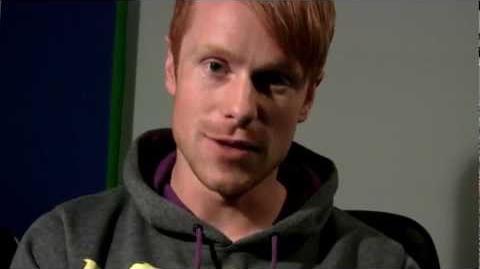 Album Sampler
Edit
Track Listing
Edit
Taken from TRANS//LATION 2's official YouTube Channel.
Press Shots
Edit
Screenshots
Edit
Album Sampler Screenshots
Edit
External Links
Edit
References
Edit
Ad blocker interference detected!
Wikia is a free-to-use site that makes money from advertising. We have a modified experience for viewers using ad blockers

Wikia is not accessible if you've made further modifications. Remove the custom ad blocker rule(s) and the page will load as expected.